The Law Office of Stephanie M. Weaver, LLC is committed to helping Litchfield area residents. No matter what issues arise throughout your life, know that a trusted facilitator is here to help you find your way forward.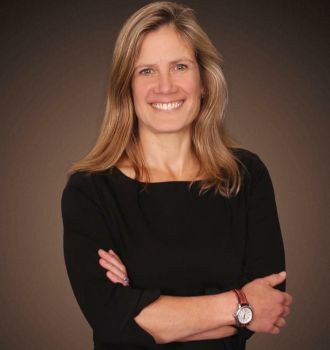 Family Law & Real Estate Attorney in Litchfield, Connecticut
Stephanie M. Weaver
Attorney at Law
Attorney Weaver received her J.D. from the University of Connecticut School of Law in 1987 and has been practicing ever since. She opened her own firm in 1992, and her dedication to her clients has never wavered. An advocate and skilled problem-solver, Stephanie provides representation and mediation services for a variety of legal matters. Whether you need assistance with your divorce, a business transaction, or a real estate dispute, Attorney Weaver knows how to guide you toward a resolution that's tailored to your goals. Reach out today to take the first step.
Don't go through your divorce or any family law situation alone. Get the support you deserve from a caring advocate that strives for uncomplicated outcomes.
Attorney Weaver has decades of experience in litigating real estate transactions and disputes. If you're in need of representation in the Litchfield area, reach out today.
Decades of experience in residential and commercial transactions and litigating real estate transactions and disputes. Set up a consultation today and learn more about the benefits of mediation.
Quick, Competent, & Thorough Assistance
When you're dealing with a legal matter that hits close to home, it's important that you hire a knowledgeable, trustworthy attorney.
Why Work with Stephanie Weaver?
You deserve a legal team that will make the tough times easier. No matter what your situation, Attorney Weaver and her staff are ready to handle it with compassion and professionalism. If you live in Litchfield county, including Torrington, Kent, Salisbury, or Washington, Connecticut, help is here.
Extensive Experience
Attorney Weaver has dedicated over 30 years to practicing law. Whether you, your family, or your business are in need of representation, experience the difference that experience makes and call her law office today.
Exceptional Service
The Law Office of Stephanie M. Weaver, LLC prides itself on being efficient and thorough. Your concerns will be addressed with care by a skilled team and your outcomes will be designed with your goals in mind.
Effective Solutions
Don't settle for a band-aid solution. Instead, collaborate with a trusted attorney who strives for straightforward outcomes that are built to last.
Guiding Individuals, Businesses & Families Through Important Decisions
Your matters can revolve around the most difficult, emotional times in a person's life. Get the support you need and pursue the personalized outcomes you deserve by working with the Law Office of Stephanie M. Weaver, LLC. Attorney Weaver and her team treat every concern with urgency and every client with compassion. If you're seeking assistance for your collaborative divorce, a mediator for your dissolution of marriage, or an advocate for a family dispute, don't hesitate to get in contact today.
Attorney Weaver applies her decades of legal experience to finding creative, efficient solutions for those living in and near Litchfield, Connecticut. She devotes a large portion of her practice to real estate and business mediation, but also provides representation for clients in need of estate planning and probate services. Obtain a passionate facilitator with the vast knowledge it takes to guide you, your family, and your business toward a brighter tomorrow. Request an initial consultation to get started.